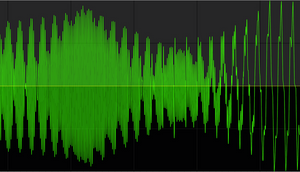 A set of 500 wavetables for use with the Elektron Model:Samples and Digitakt grooveboxes. The pack transforms the Model:Samples or the Digitakt into a versatile wavetable synthesiser with a unique glitchy character. The wavetables are divided into 4 categories: Vocal, Instrument, Real and Synths. There are 120 separate waveforms in each wavetable with 2 versions of each wavetable tuned to 2 different pitches.
How to use the wavetables: Load a wavetable on to a pad of the Model:Samples or Digitakt then turn on LOOP and set the SAMPLE LENGTH parameter to 1 so that it's only playing a single frame in the wavetable. Adjust the 'SAMPLE START' parameter to set the current position in the wavetable.

Tip: While holding down the LFO SETUP button turn the SAMPLE START knob to assign the LFO to the wavetable playable position, experiment with different LFO shapes, depth settings and speeds. Also experiment with changing the SAMPLE LENGTH parameter to 2, 3 or 4 for different timbral effects or tremolo sounds.